Driver-Assist Tech
DRIVER-ASSIST TECHNOLOGY:
WITH YOU BEHIND THE WHEEL
Available driver-assist technologies are about supplementing your driving skills. They are aimed at helping you drive more safely and confidently as you face increasingly distracting and congested roads. From detecting vehicles in your blind spot, to bright and powerful LED lights, to helping you with parallel parking, advanced and innovative features offer smart ways to help you drive confidently on the road ahead. Feature availability varies by vehicle, ask us today about your favourite features.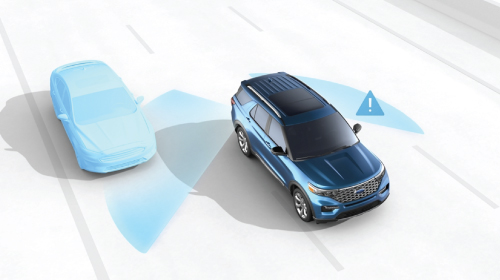 BLIS® W/ CROSS TRAFFIC ALERT
As much as we're told to always shoulder check both sides before switching lanes, it's still difficult to make sure there isn't another vehicle on the other side. Luckily, the BLIS® (Blind Spot Information System) with Cross Traffic Alert lets you know when there's an incoming vehicle on either side of you to help prevent potential accidents from happening.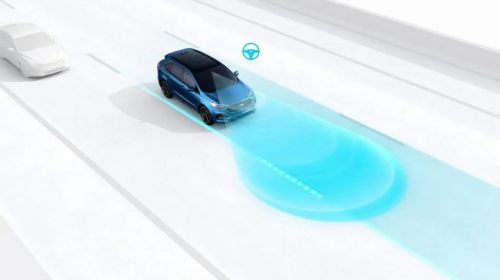 LANE KEEPING SYSTEM
We're not perfect. Sometimes after a long drive we find ourselves wandering into another lane by accident. With Ford's enhanced Lane Keeping System, it scans your vehicle's position between lines on the road, and you'll be alerted when you start to edge out into another lane with a slight nudge on your steering wheel.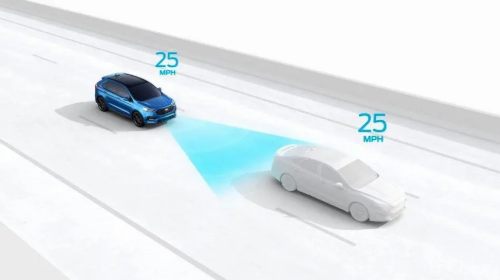 ADAPTIVE CRUISE CONTROL
Stop-and-go traffic can be one of the most tedious things to deal with while driving. Other cars in front of you may brake smoothly, while others brake without you even realizing. Adaptive Cruise Control with Stop-and-Go detects the speed of the vehicle in front of you and adjusts your vehicle's speed accordingly.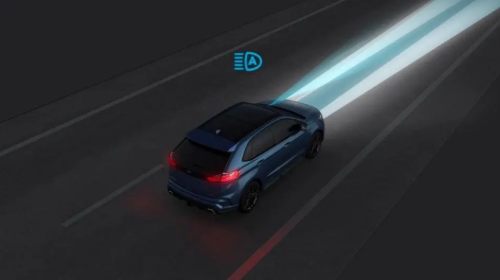 AUTO HIGH BEAMS HEADLAMPS
Driving at night can be challenging, especially with other drivers on the road. The low visibility and unpredictability of the road ahead makes driving riskier than in the daytime. For better visibility, the Auto High Beams Headlamps use sensors to adjust to how dark it is. They even adjust brightness automatically according to oncoming headlights, so no one is blinded on the road.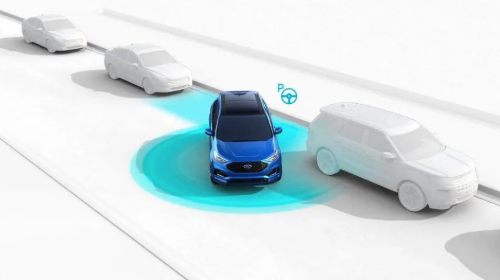 ENHANCED ACTIVE PARKING ASSIST
Nailing a parking job can be daunting, especially when you have passengers on board. But with the Enhanced Active Park Assist feature, you'll never have to worry about botching another parking spot again! No matter whether it's angled, perpendicular, or even parallel, all you have to do is activate the system, then shift, accelerate, and break while everything else is taken care of.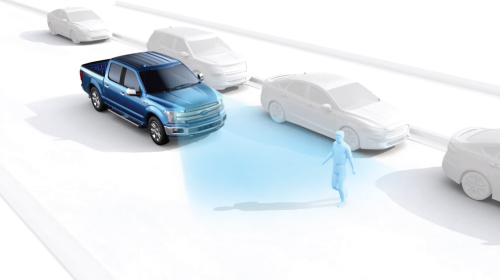 PRE-COLLISION ASSIST WITH AEB
While most of us are pretty good at keeping our eyes on the road, we can never be fully prepared for the unexpected—but that's about to change. The Pre-Collision Assist with Automatic Emergency Braking (AEB) scans the road ahead and even automatically applies the brakes when potential collisions with pedestrians or other vehicles become imminent.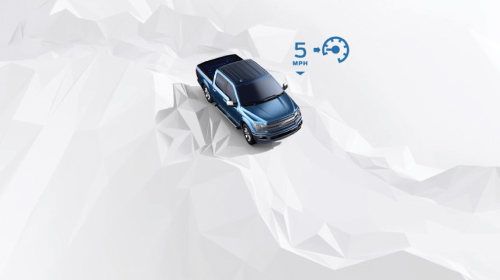 HILL DESCENT CONTROL™
Steep hills are often tricky to navigate, especially if you're towing a trailer. Hill Descent Control™ makes it easier – and anxiety free – by doing just what its name says. It helps you maintain a set speed when you're driving on an incline by automatically applying the brakes when needed.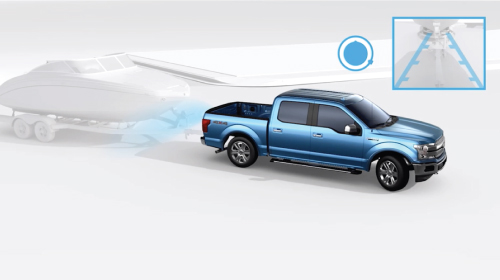 PRO TRAILER BACKUP ASSIST™
Whether you're a novice or a seasoned pro, backing up with a trailer can be a challenging task. This available feature makes it as easy as turning a knob. Simply rotate the knob in the direction you want the trailer to go and the Pro Trailer Backup Assist™ feature responds accordingly.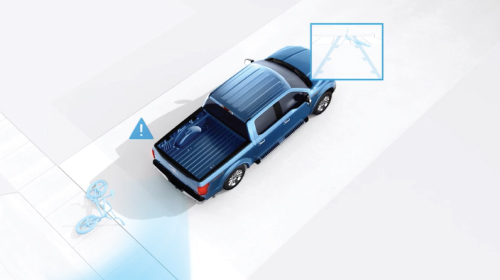 REAR VIEW BACKUP CAMERA
While the standard Rear View Camera isn't intended to be an extra set of eyes, it does provide a sharp view without your having to crane your head 180 degrees to look back. Just make sure to keep the camera lens free of debris (like snow or dust) so you can navigate in reverse with more confidence.