Ford F-150
TOUGHER THAN BEFORE, SMARTER THAN EVER
The all-new 2021 F-150 is purpose-built from the ground up – redesigned to be the toughest, most productive F-150 ever. This is what you get when you merge the power of F-150 with finely tuned intelligence and design. The 2021 North American Truck of the Year. A relentlessly tough, high-strength, military-grade, aluminum-alloy body and torture-tested high-strength steel frame with new tech to help you work smarter and harder.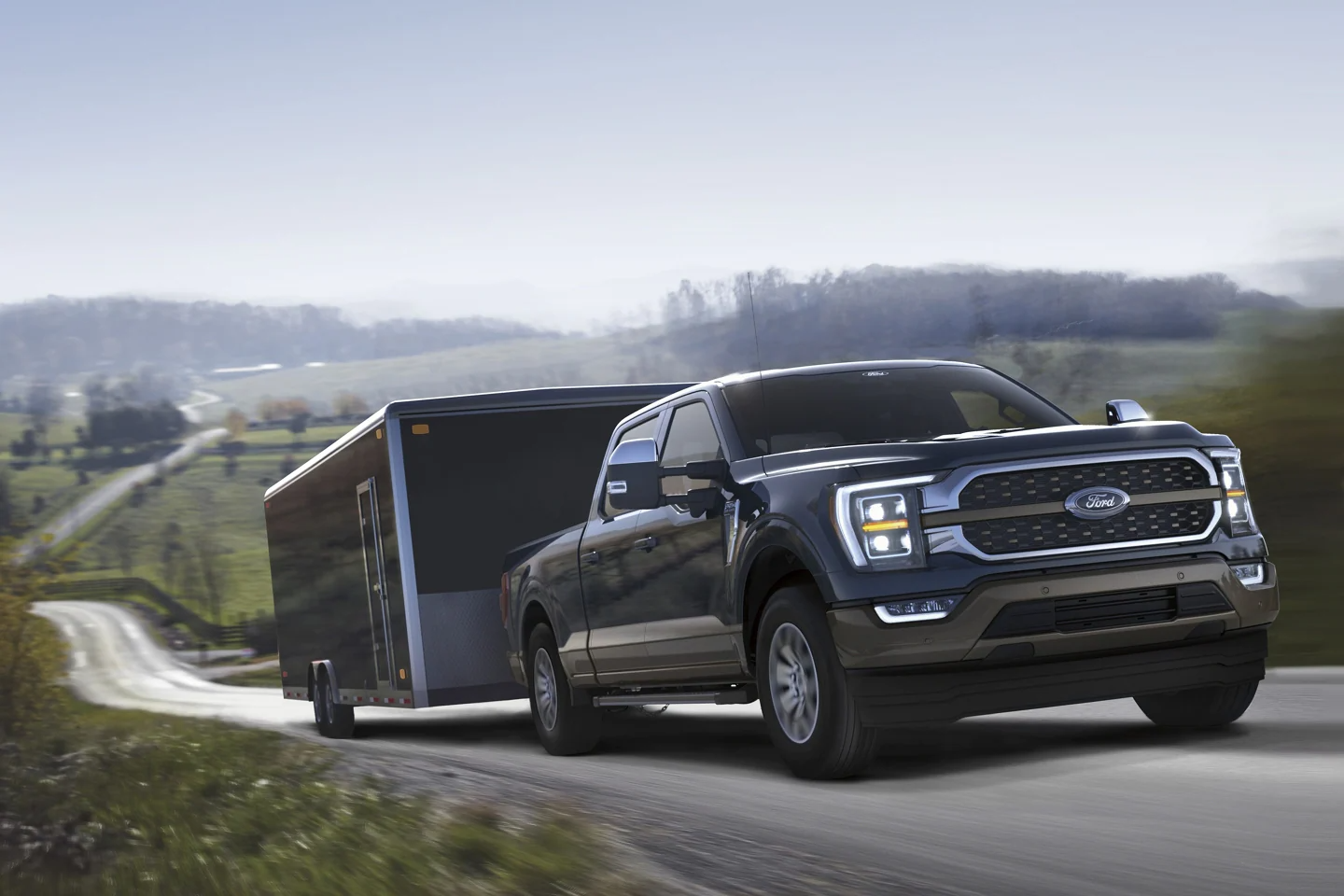 BEST-IN-CLASS TOWING AND PAYLOAD
From its bold, high-strength, military-grade60 , aluminum-alloy body to its torture-tested, fully boxed, high-strength steel frame, the all-new F-150 handles what the job throws at you. It's not a miracle. It's just tougher and smarter than ever before, with the tools you need for on-site capability. Available Pro Power Onboard, extra tie-downs and a newly available tailgate work surface take your productivity to another level.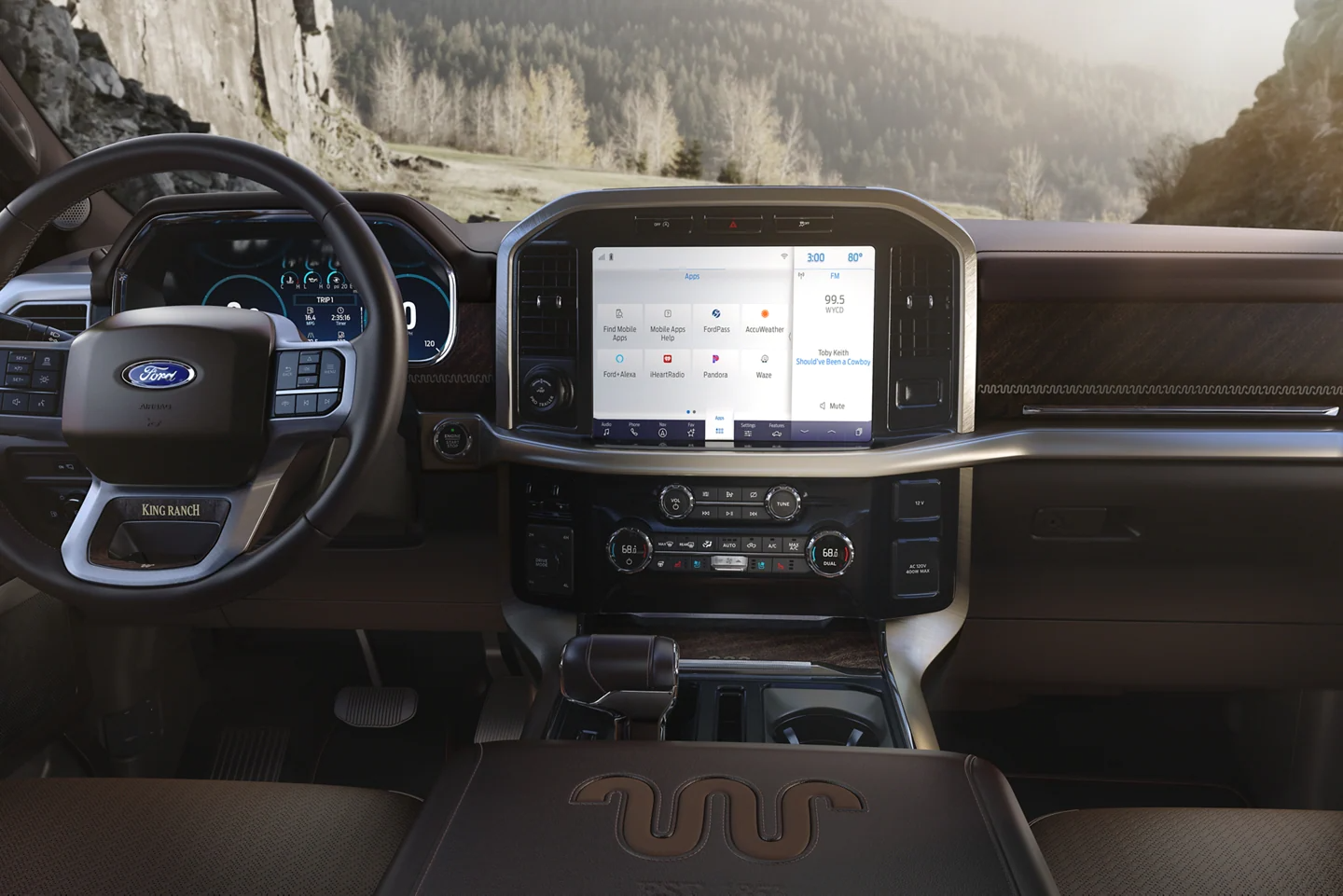 ALL-NEW INTERIOR
This is your office, your inner sanctum, your home on the road. Now enhanced with new materials, smart new tech like SYNC 4, an available 12″ touchscreen and new usability features, including an available interior work surface to handle the business end of your business.
THE TRUCK THAT NEVER STOPS WORKING
The truck that moves mountains. It also moves boats, bricks and 2x4s. It's the toughest F-150 to date, more than capable and set to outperform every other truck in its class with best-in-class available towing and payload. All in a day's work for the all-new F-150.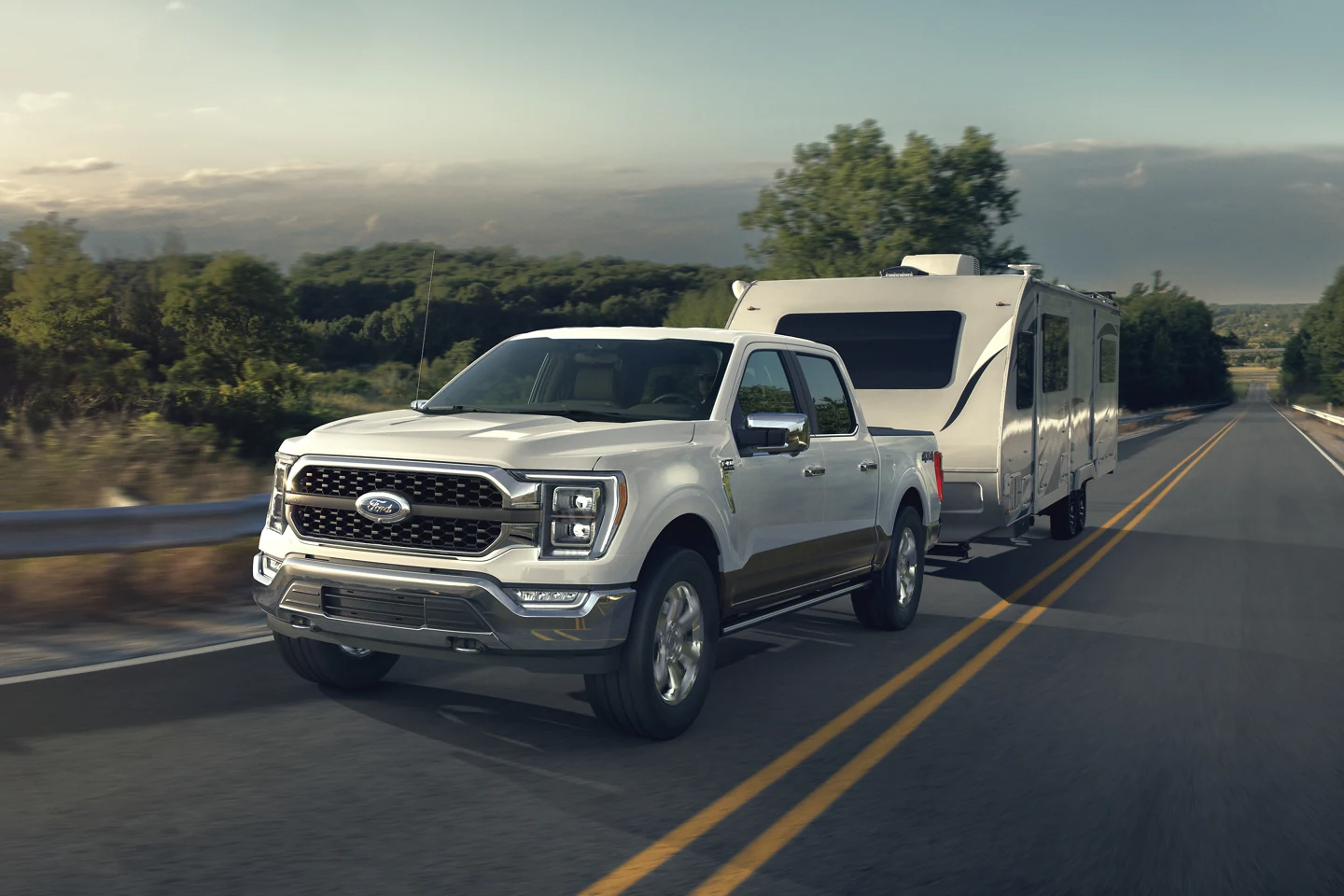 BEST-IN-CLASS AVAILABLE TOWING
The all-new 2021 F-150 doesn't pull punches. But it does pull just about everything else with a best-in-class available towing capability.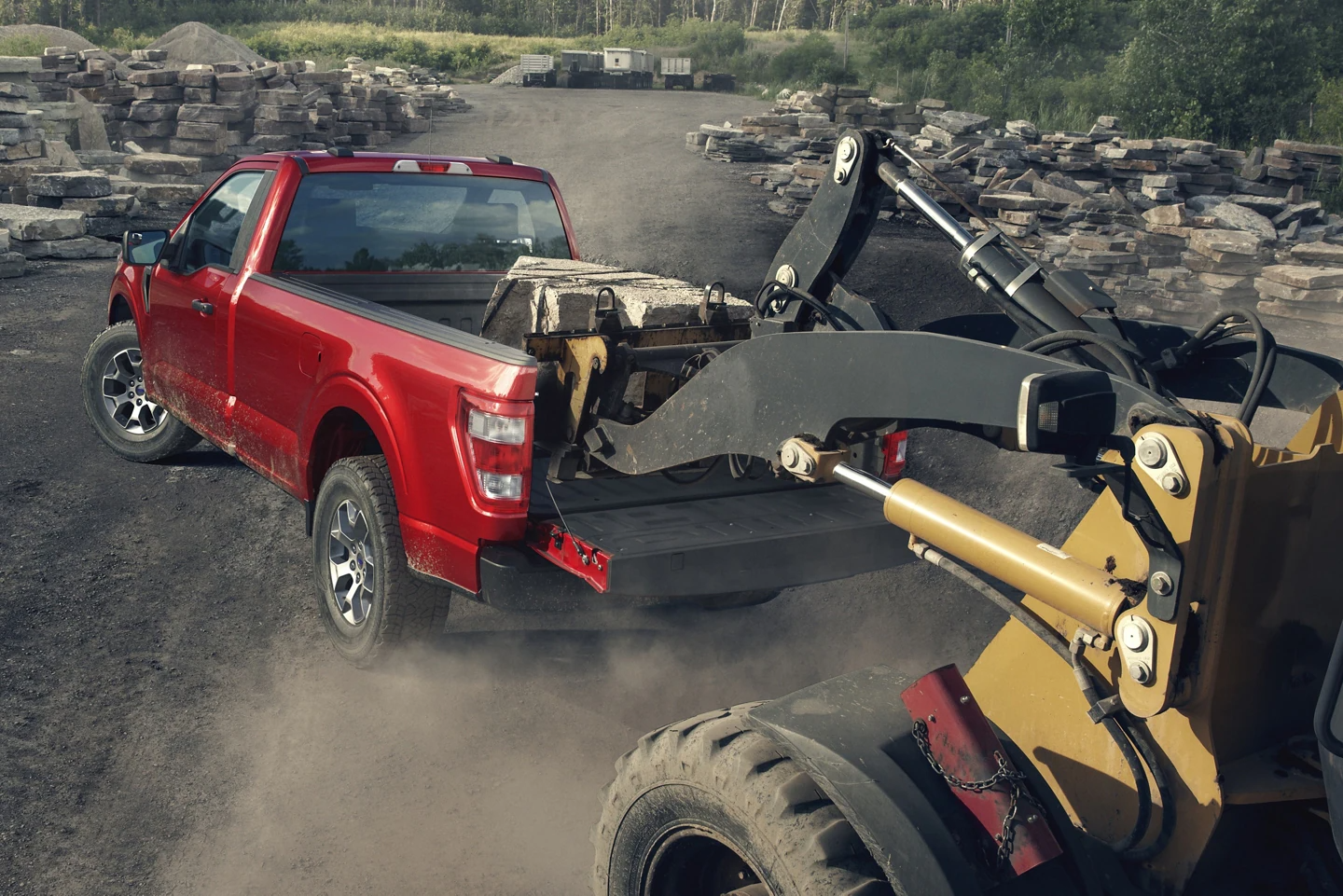 BEST-IN-CLASS AVAILABLE PAYLOAD
You don't need a scale to see that nothing else measures up. Targeting best-in-class available payload, the all-new F-150 is the undisputed champ of getting things done.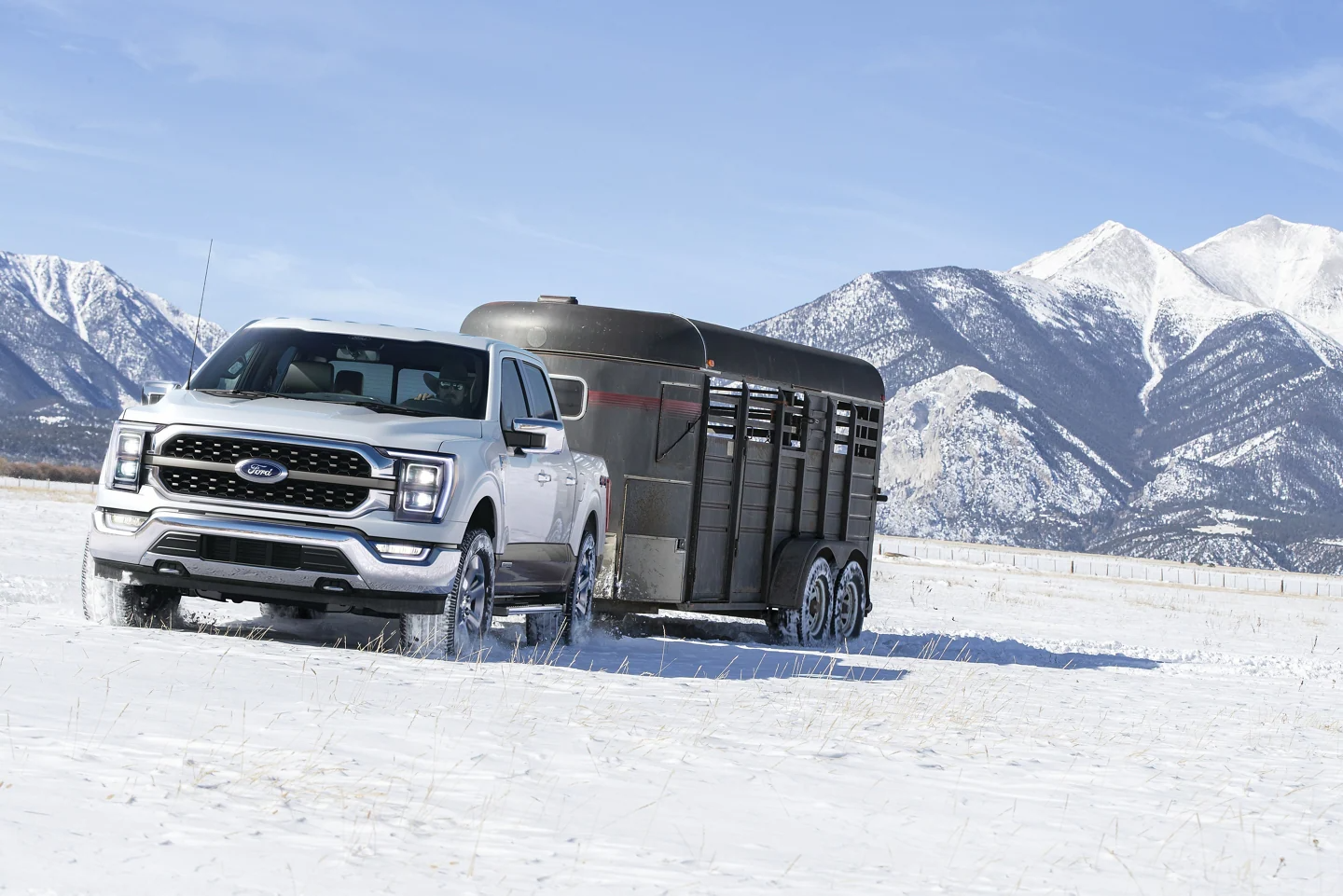 AVAILABLE POWERBOOST™
The available 3.5L PowerBoost™ Full Hybrid V6 engine is an army of one, harnessing the combined effort of gas and electric energy in a single powertrain and using its collective might to lift, tow and carry the load.