Certified Pre-Owned First Time Buyer Program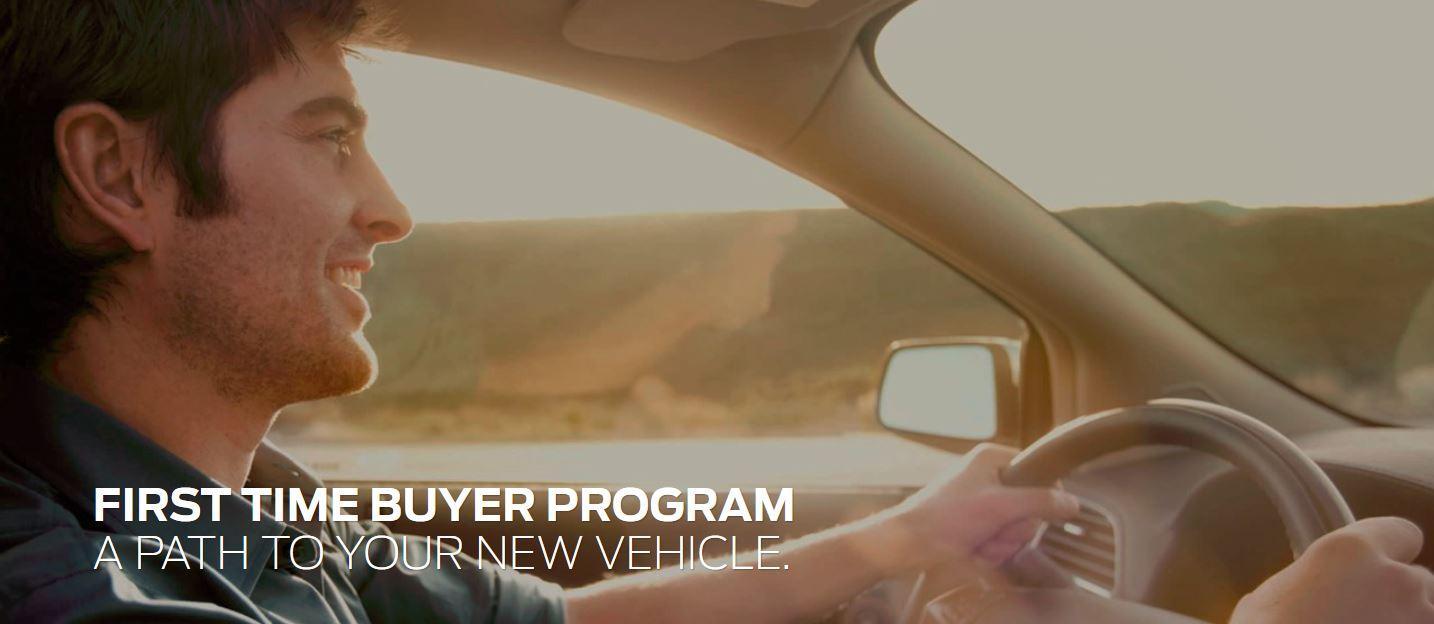 No previous vehicle buying experience? That's okay! We can help you through it and the First-Time Buyer Program can give you the opportunity to enjoy a New Ford vehicle of your own.
What is the First-Time Buyer Program?
Ford of Canada will provide a
cash incentive
equaling the eligible customer's vehicle down payment (
up to a maximum of $500
).
The customer may use the offer as a downpayment or choose to receive a rebate cheque from Ford of Canada.
Eligible customers may only redeem this offer once, on a maximum of one vehicle purchase.
Taxes payable before savings deducted.
Program Eligibility Dates:
January 11, 2019 to April 1, 2019
Customer Eligibility Requirements:
Credit requirements:
First Time Buyer applicants are evaluated based on their individual creditworthiness while applying the following fundamentals:
No prior automotive finance history on credit bureau
No derogatory credit i.e. no current delinquent accounts, no accounts with past delinquencies greater than 90 days past due and no charge-offs greater than $500, no repossessions, foreclosures bankrupties
Verifiable monthly income sufficient to cover vehicle payment, ordinary living expenses, and all outstanding debt.
Vehicle Operation Requirements:
The customer has a verified driver's license
The customer has purchased all required insurance to operate the vehicle prior to delivery
The vehicle must be purchased or leased and registered in the name of the First Time Buyer (non transferable).
Eligible Vehicles:
Any Ford and Lincoln vehicle which qualifies under the Certidied Pre-owned program is eligible for the First Time Buyer.
Raincheckable:
Not Applicable for Certified Pre-owned Vehicles
Eligible Delivery Types: 0
Certificate Transferable: No
Terms and Conditions:
Standard Rules of Eligibility Apply – Please Refer to C&I Guide and CPO Website for further details.
Compatibilities:
Combinable with the Certified Pre-owned APR Program of the corresponding program period.
Helpful advice for First-Time Buyers
Make a list of your vehicle needs and wants:
How many people - and how much stuff - needs to fit in your vehicle?
Which safety features are a "must have"?
What are your fuel/kilometre needs?
How much will insurance be?
Do you want leather seats, an upgraded stereo or navigation system?