First Time Buyers Program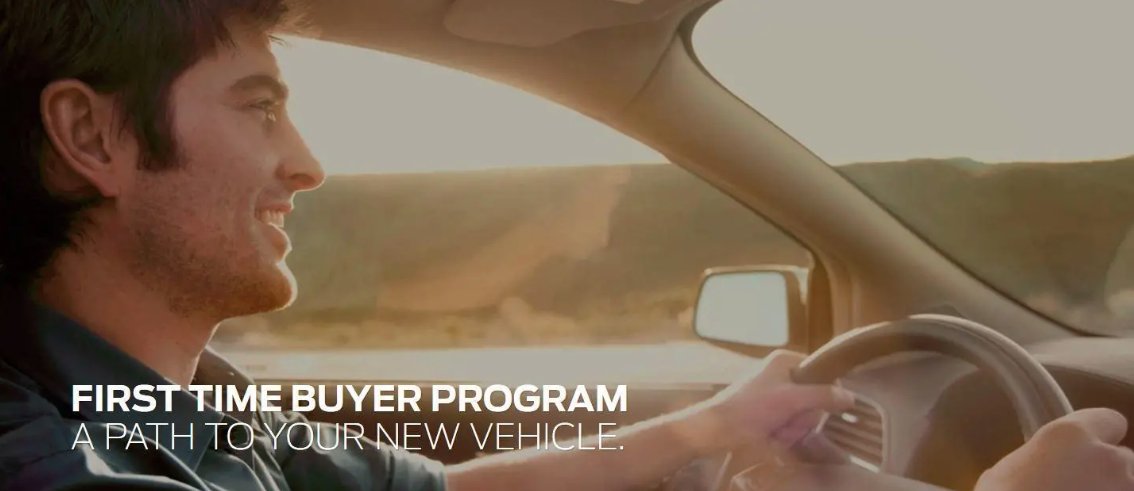 WHAT IS THE FIRST-TIME BUYER PROGRAM?
If you've never purchased a new vehicle, Jacobson Ford offers an incentive to make the buying process easier. With $1000 down on your new or certified pre-owned vehicle, Ford may offer you up to $500 in cash rebates or $500 to use towards your downpayment. This program is also available to Students who will graduate in the next 4 months or less, graduates who completed their schooling within 24 months of the vehicle purchase date, and newcomers, such as landed immigrants or foreign workers.
AVAILABILITY:
This is available to applicants with no prior automotive finance history and no derogatory credit. Applicants must have at least six months of verifiable monthly income sufficient to cover vehicle payments, living expenses and outstanding debt. All certified pre-owned vehicles and some new vehicles will qualify. Check with one of our finance members for more information or fill out the following form and we'll get back to you.